Can cash buyers revive the London market? Here's where they're driving activity and price growth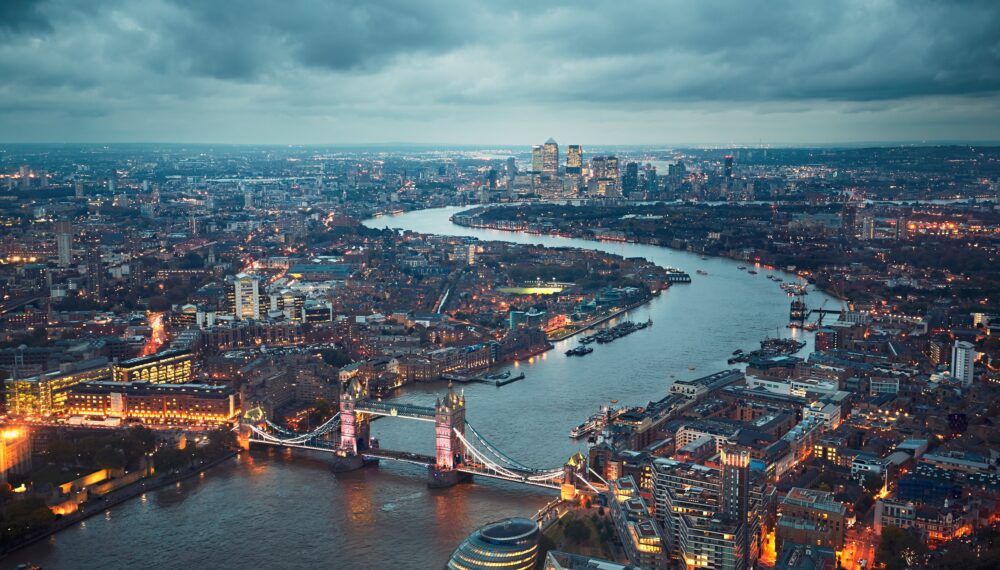 Research by mortgage broker, Henry Dannell, has revealed that while cash buyers have only accounted for a fifth of London property sales in the last 12 months, they're helping to drive house price growth in a third of boroughs in an otherwise somewhat beleaguered London property market.
Henry Dannell analysed the price paid by mortgage and cash buyers across the London market over the last 12 months, as well as the split in market activity between the two and how it compared to the previous 12 months.
Cash buyers hold a strong position in the market and homebuyers will often opt for a cash buyer due to the generally quicker transaction timeline they enable. They are, of course, harder to come by and the research by Henry Dannell shows that over the last 12 months, cash buyers have accounted for just 18% of all London property transactions.
Due to their stronger market position they also tend to secure a property for a better price than their mortgage-backed counterparts and Henry Dannell found that cash buyer purchases over the last year totalled just shy of £10bn in value, just a fifth of the total value of homes sold across London during this time.
London property market still lagging
The latest look at London house prices from the UK House Price Index shows that London house prices have climbed by 4.8% annually, the lowest rate of growth of all UK regions and a trend that has largely plagued the capital throughout the pandemic.
Cash buyer house price growth
The average price paid in cash has climbed by 3.7% in the last 12 months versus 4.1% for homes purchased by mortgage homebuyers. However, in no less than a third of London boroughs, cash buyers are paying more on average than those purchasing with the support of a mortgage.
The boroughs where cash buyers are paying property price premiums
In Westminster, cash buyers are paying almost £64,000 more, equating to a 7% price premium versus homes purchased by mortgaged homebuyers.
In Merton, cash buyers are forking out £32,000 more, with cash buyers also paying more in Islington (£24,000), Newham (£13,000), Southwark (£6,000), Waltham Forest (£6,000), Tower Hamlets (£4,000), City of London (£4,000), Ealing (£3,000), Hounslow (£1,000) and Camden (£50).
Cash buyer transaction growth
And although cash transactions may account for a more marginal proportion of market activity, over the last year, the number of cash buyers has also increased at a greater rate than the number of mortgage buyers in a third of London boroughs.
In Haringey, the number of cash purchases has climbed by 61% compared to a 21% increase in mortgage buyer transactions, with Sutton, Kingston, Enfield, Havering, Harrow, Croydon, Barnet, Richmond, Camden and Bromley also seeing a greater increase in cash buyer activity versus those buying with a mortgage.
Director of Henry Dannell, Geoff Garrett, commented:
"Although mortgage-backed homebuyers continue to account for the majority of London market activity, cash buyers are certainly playing their part. While they account for just a fifth of the total value of homes sold, they're also driving house price performance in no less than a third of all London boroughs.
This is fairly unusual given the fact that a cash buyer will usually secure a better price due to their more preferable position, especially when you consider the London market has largely underperformed for the duration of the pandemic and we're only now seeing signs of a revival.
However, many savvy homebuyers have taken advantage of this market lull over the last year and have struck while the iron is hot. In doing so, they've been prepared to pay a fair price to secure a purchase, with a view on long-term appreciation, rather than an initial saving on the purchase price."
As featured in the London Post
Related Articles:
Please note: a mortgage is secured against your home or property. Your home or property may be repossessed if you do not keep up repayments on your mortgage or any other debt secured on it.