August 2022 | Property & Mortgage Market Update
AUGUST 2022 MARKET UPDATE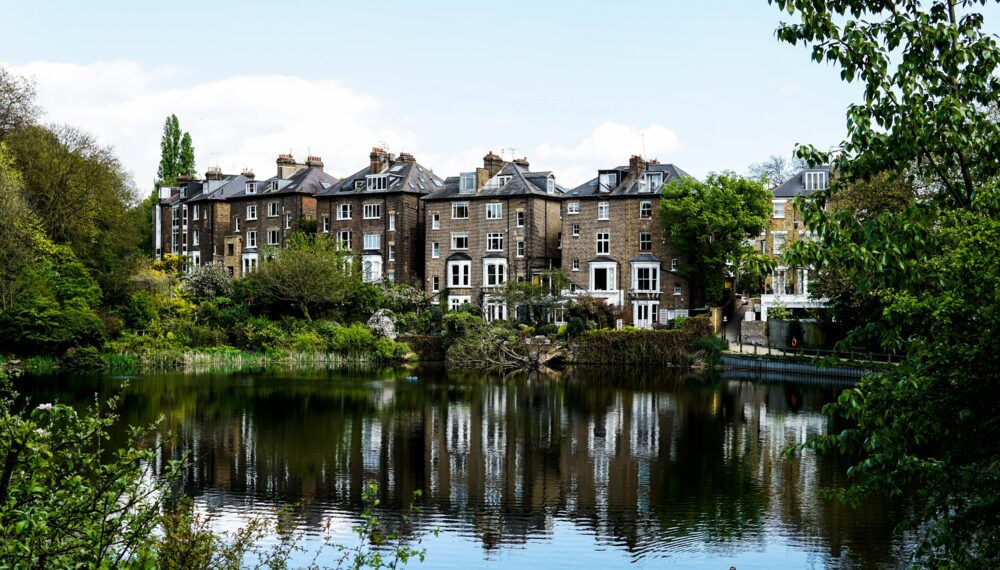 WE HAVE CONTINUED TO SEE MORTGAGE RATES FLUCTUATE, WITH DAILY UPDATES FROM LENDERS OVER THE LAST MONTH, BOTH WITHDRAWING AND INCREASING RATES.
Property Market Insight
For the first time since June last year, property house prices have dropped, albeit by 0.1%. Despite this minor decrease, the market remains strong and still shows an annual growth of 11.8%, as confirmed by Halifax. Rightmove has also reported an increased revision in their annual property house price forecast, from 5% to 7%, as low stock is still resulting in buyer demand not matching supply.
Our discussions with estate agents and clients have also confirmed the market remains highly charged, with buyers still struggling to secure property, and being faced with highly competitive bidding conditions leading to paying high prices to secure their property of choice.
The rising cost of living will play a considerable role in the overall decrease in annual house price growth, with the Office of National Statistics (ONS) currently reporting inflation at 9.1% – the highest it's been in the UK for 40 years, and currently, the highest among the G7. Many commentators are suggesting that inflation has still not peaked as the current levels are driven predominantly by the food and drinks industry, with the most dramatic increases seen in the cost of bread, cereal, meat and non-alcoholic drinks. As we go into autumn, the increase in energy prices is extremely likely to add further upward pressure.
Mortgage Market Insight
Henry Dannell Director, Geoff Garrett comments:
"A previous flurry of spring mortgage market activity had reversed the steady decline in mortgage approvals seen so far this year, however, it seems as though this has been short lived and the latest figures once again show a reduction in buyer appetites with approvals reaching their lowest point since June 2020.
This more muted performance was largely expected following multiple increases to the Bank of England base rate, combined with an escalating cost of living and rising inflation.
It's likely we will now see mortgage approvals see-saw marginally up and down from month to month as a result of seasonal influences, but we expect to finish the year at a much lower threshold when compared to the unusually high records set during the pandemic."
Whilst news circulating in the press this week has been guidance changes released by the Bank of England (BoE) to the Loan to Income (LTI) and affordability calculations. This has come about following increases in variable mortgage rates, making mortgages more expensive. All lenders run complex affordability modelling behind the scenes which is known as 'stress testing', but these have now been effectively eased.
However, at present, this is only guidance rather than regulation, so many banks have chosen not to adapt. This is due to risk departments being too concerned, as the last major change to LTI was following the crash in 2008, and with a recessionary environment looming, it would be a brave move to make these changes now.
Interest Rate Insight
Following on from our July insights, an interest rate increase of 0.5% was enforced on July 4th – the largest rise in 27 years. The base rate now sits at 1.75%, representing a total increase of 1.5% from this time last year. The Monetary Policy Committee voted 8-1 on increasing by 0.5%, with only one member voting that the increase should remain at 0.25%.
Deputy Bank of England Governor, Dave Ramsden, has stated that he believes the Bank of England will need to increase rates further in order to tackle the current levels of inflation, as he commented in an interview with Reuters, "for me personally, I do think it's more likely than not that we will have to raise the Bank Rate further but I haven't reached a firm decision on that".
We have continued to see mortgage rates fluctuate, with daily updates from lenders over the last month, both withdrawing and increasing rates. In addition, many lenders have reduced the brackets that they offer rates at, where some lenders would previously have had a 60% and 75% range of products, many have now reduced to only offer a 75% product range.
Is it worth paying an early repayment charge to lock in a new rate now?
Even if your mortgage is not due to come to an end in the next 6 months, now could still be the ideal time to review your mortgage. Many of our clients are concerned that their mortgages are due for review at the time that interest rates are forecasted to be at their peak. On this basis, it could be beneficial to pay an early repayment charge in order to buy yourself the security of locking into a lower interest rate.
To understand your options, we can support you in finding the most suitable financial solution that suits your individual circumstances.
Click here to book a consultation to speak to an expert adviser today.
Related Articles
Please note: a mortgage is secured against your home or property. Your home or property may be repossessed if you do not keep up repayments on your mortgage or any other debt secured on it.