December 2021 | Property & Mortgage Market Update
DECEMBER 2021 MARKET UPDATE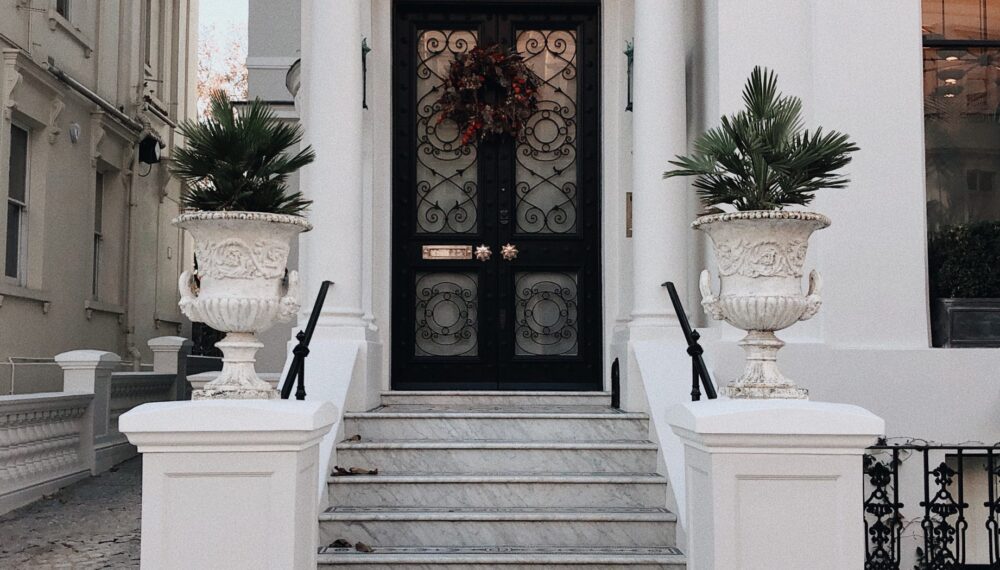 DURING THE LAST MONTH, WE HAVE SEEN MORTGAGE INTEREST RATES RISE STEADILY ACROSS THE LENDING MARKET.
Property Market Insight
With the Christmas period upon us, we typically experience a seasonal slump, with a slowing of activity. Although, this seasonal trend does not appear to be in keeping with tradition, as activity levels from a busy November are continuing into the early part of December. In November, according to Nationwide, the annual house price growth was reported to reach 10%, which was up from 9.9% in the previous month.
Whilst the housing market still appears to be showing tremendous buoyancy, October saw a significant decrease in the number of mortgage approvals, taking it to a 16-month low, following the end of the stamp duty holiday. As our co-founding Director Geoff Garrett shared in the Independent last week, "the temptation of a stamp duty saving spurred many home-buyers to enter the market earlier than they may have otherwise, and so a decline in the following deadline was only to be expected".
Across the market, it is anticipated that with the coming of 2022, we should expect to see a 3% national annual house price rise, and a 3% rise in London, as reported by Rightmove. Although COVID-19 continues to pose a threat with the Omicron variant making headlines, we expect it to have a minimal impact on the residential property market. In 2022, it is expected that the London property market will take centre stage, with the return of international buyers and the readjustment back to a normal way of working.
The reawakening of the Prime London market has seen the demand for rental properties increase significantly, along with rental values, with Savills reporting a 6.4% rise in rents in Westminster in the third quarter of 2021. In Belgravia, the market saw a rise of 6.2% in rental prices, with a 5.7% increase for rental properties within Chelsea and 7.5% in Knightsbridge. The price inflation has been driven by significantly higher demand outstripping the supply, providing a potentially great opportunity for prospective investors.
Lending Market Insight
We have seen fixed rates at historically low levels throughout 2021, yet during the last month, we have seen these mortgage interest rates rise steadily. In the last week, as reported by MoneyFacts, the average 3-year fixed rate rose by 1 basis point, whilst average 2- and 5-year fixed rates rose by 4 basis points. This is due to recent market data suggesting that base rate rises are imminently upon us, although it now appears that the threat of short-term rate rises might have been exaggerated.
Historic trends often see lenders increasing rates in the late autumn once lending targets have been met, to reduce them again in the new year as they seek to attract new business to meet stiff new annual lending quotas. We will observe with interest, but it will not come as a huge surprise should we see fixed rates improving again in January and February.
With this in mind, now could be the time to review your mortgage options, whether you are a home-mover or indeed an investor. Regardless of what stage you are at in your journey as a home-buyer, you could still access fantastically low mortgage interest rates.
With January also typically seeing an increase in activity across the market, to lock into a rate in the run-up to Christmas could hold you in good stead for securing a property in the new year. At Henry Dannell, we continue to review rates right up until completion; therefore, should we see a decline in rates in the early part of the year, we will provide you with the options to ensure you achieve the best outcome.
If you are looking to understand your options, whether thinking about remortgaging, buying a new home or simply wishing to understand your choices for the future, we can support you in finding the best solution fitting your requirements.
Click here to book a consultation to speak to an expert adviser today.
Related Articles
Please note: a mortgage is secured against your home or property. Your home or property may be repossessed if you do not keep up repayments on your mortgage or any other debt secured on it.