Henry Dannell Mortgage Market Overview October 2020
OCTOBER 2020 MARKET UPDATE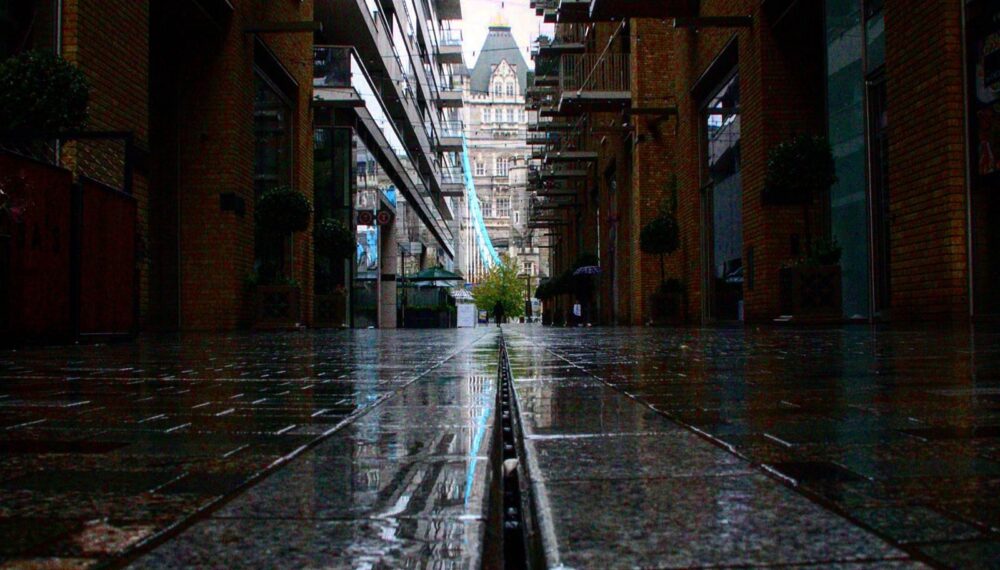 Turbulent Times
Now that the clocks have changed there is no doubting that winter will soon be upon us. Beyond the stormy autumn weather, storm clouds of another kind are emerging as the second Covid wave starts to take hold, the US elections are imminent and the seemingly never-ending Brexit negotiations continue. All the while, the London housing market continues to be very active and judging by all the reports that are coming out of some of the largest global real estate firms such as Savills, Knight Frank and JLL, the expectation is that prices beyond 2020 will continue to show positive growth over the next 3 to 4 years. The Covid threat is certainly disconcerting but many of us believe this will be around for a significant period of time to come although with positive news emerging of a potential vaccine in the short term, perhaps there is hope that continued disruption will be less severe than feared. The impact of the virus has of course been felt by us all to differing degrees, changing the way we live our lives, as well as having a profound effect on the housing market and the choices that many clients are making. We have seen clients seeking more space to accommodate a home office and in some cases the requirement to have 2 such rooms, which has brought about a house move for some that had previously not been considered necessary. We have seen some clients who were always wedded to their Central London homes, decide to look at the potential of obtaining properties with more 'green' space which has seen prime locations such as Hampstead and Wimbledon becoming even more popular. I have touched on the trend of second home purchases outside of London in previous communications and this trend continues and we are expecting a number of such enquiries in the next couple of weeks following time spent away during half term. However, the migration away from London, based upon what we are seeing amongst our client base, is greatly exaggerated and for those that have made that move, it was always in their plans. The outcome of Brexit negotiations and the US election will clearly shape markets in the short term. A Brexit deal will in all probability see the strengthening of the Sterling which will increase the cost of London property for overseas buyers, but we feel the impact will be tempered by the travel restrictions that mean many of those potential investors will not be coming over at this juncture. We are expecting activity to be reasonably strong in the run-up to Christmas with an increase in activity as we go into 2021.
Lender Update
There has been significant coverage in the media in relation to the time being taken by lenders to arrange valuations which is having a knock-on effect to the length of time taken to deliver mortgage offers. From our perspective, this is old news as we have been dealing with this situation since March and it has emphasised the need to offer clients good advice in relation to their lending partner. The Henry Dannell team will always strive to provide the very best and cheapest mortgage options for our clients but we are increasingly having to advise clients of the likely timeframes related to each lender. At the present time, we have seen those lenders who have been trying to dominate the best buy tables, come under serious pressure and struggle to deliver their proposition and this has led to a short term increase in rates and margins by many to make sure they are not the cheapest options so they can control the flow of their business. Some lenders have developed their systems to such a level that they are able to combine low rates with excellent turnaround times. In the past week, we have seen a fine example where we made an application late on Monday evening only for the offer to arrive on Wednesday morning. Such examples are few and far between of course but it was great to see how low rates and great service can be delivered in unison! The rate outlook continues to be extremely good for buyers although the higher loan to value proposals have become more expensive of late and we have seen lenders increase their rates to stem the flow as mentioned. It will be interesting to see where the mortgage rate market is in January as it would be no surprise to us if the fixed rates start to creep down again as banks set fresh and demanding lending targets for the new year. This may of course hamper timescales and course a certain degree of panic as 31st March approaches and the Stamp Duty discount is due to end. Will the Chancellor, Rishi Sunak, decide to extend this incentive yet further?
As ever, the Henry Dannell team are here to advise and help clients navigate the mortgage market. Should you need our help, please do not hesitate to get in touch.
Please note: a mortgage is secured against your home or property. Your home or property may be repossessed if you do not keep up repayments on your mortgage or any other debt secured on it.