June 2022 | Property & Mortgage Market Update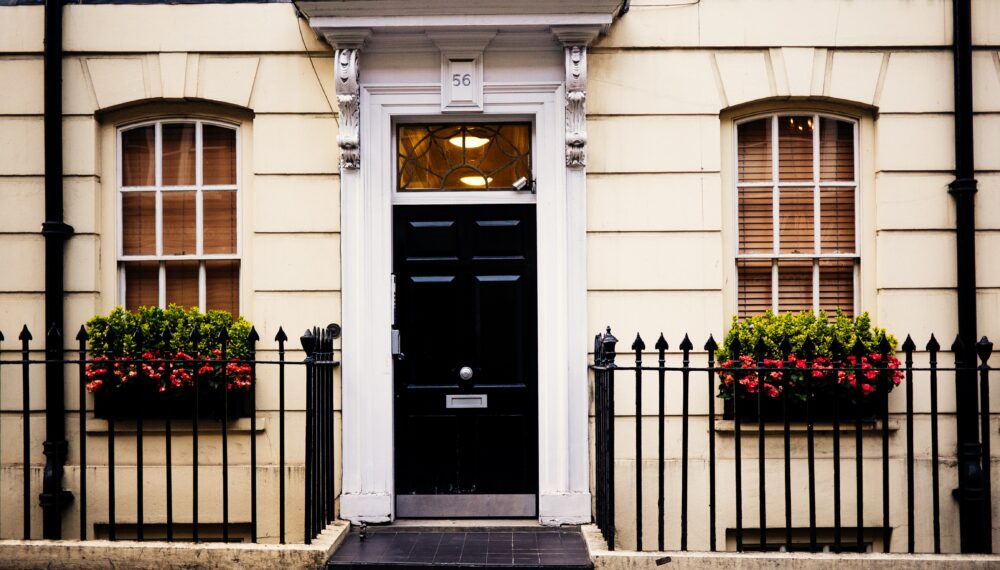 AT HENRY DANNELL, WE HAVE SEEN A RISE IN CLIENTS LOOKING FOR AN OFFSET FACILITY. WITH RATES INCREASING, MANY BORROWERS ARE LOOKING TO SECURE LENDING NOW, WITH PLANS TO PURCHASE OR RENOVATE IN THE COMING 12-24 MONTHS.
UK Property Market Insight
Property prices have continued to increase for what is now the fourth consecutive month. Rightmove reports the average asking price has increased by more than £55,000 in the past 2 years, and in the same period, the average price of a detached house has increased by 24.7%, according to the Office of National Statistics (ONS).
Last month, we reported that 53% of properties were to sell at or over the full asking price. The need for mortgages to be agreed upon quickly has never been higher, with 16% fewer properties available on the market compared to last year, and 55% less than in 2019, according to Rightmove – meaning buyers need to be in a position to act quickly to be in the running for securing a property, in what is an extremely competitive market.
The Organisation for Economic Co-operation and Development (OECD) strongly counters the 'booming' property market, as they are currently forecasting that across the G20, only Russia is expected to underperform the UK in terms of economic growth. With inflation at 9%, the increase in the cost of living is on track to be the main driver in stunting economic growth.
With the base rate increase to 1% in May, we have already experienced a 14-year high, as rates have not reached this level since 2008. We anticipate a further two increases this year, at a rate of 0.25% in each instance. The base rate is expected to be at circa 2.5% by Q2 next year. However, with the economic uncertainty that this presents, many economists predict that increases will continue throughout 2023 and subsequently decrease.
The last time inflation was at this level was in 1982, at which time the base rate was at 10%. We do not anticipate rates reaching this level anytime soon, with forecasts from the Bank of England (BoE) estimating highs of 2.4% in 2024, with an expected decline in early 2025.
Mortgage Market Trends
At Henry Dannell, we have seen a rise in clients looking for an offset facility. With concerns surrounding rate increases over the next 24 months, many borrowers are looking to secure lending at a lower rate now, with plans to purchase or renovate in the coming 12-24 months. This facility allows a client to borrow at a later rate, and have funds fully offset. For any on an interest-only mortgage, there wouldn't be any monthly commitment for this funding until it is drawn down.
For those looking at Specialist Finance from a Commercial perspective, we have experienced a spike in clients looking to move their property portfolio from a personal to a Special Purpose Vehicle (SPV) name. For the majority, this is to take advantage of the tax benefits that apply to Limited Companies, when compared with the more restrictive tax rules that apply to personal incomes.
Later Life Mortgage Insight
Henry Dannell Director, Geoff Garrett commented, "Later Life mortgages have continued to grow in popularity amongst the nation's homeowners, many of whom are now making the most of the considerable increase in value that their property has yielded over the last 2 years."
In 1995, two-thirds of people aged between 25 and 34 owned a property, yet today, that figure has fallen to a quarter. With the increased difficulty faced by first-time buyers, Later Life Mortgages offers a prime example of how individuals can help their children/grandchildren get on the property ladder.
Is your mortgage due for review?
If your mortgage is due to come to an end in the next 6 months, now is the optimal time to secure a new rate. With rates only expected to increase further in the coming months, we would advise you to start the refinancing process now.
To understand your options, we can support you in finding the most suitable financial solution that suits your individual circumstances.
Click here to book a consultation to speak to an expert adviser today.
Please note: a mortgage is secured against your home or property. Your home or property may be repossessed if you do not keep up repayments on your mortgage or any other debt secured on it.