October 2022 | Property & Mortgage Market Update
OCTOBER 22022 MARKET UPDATE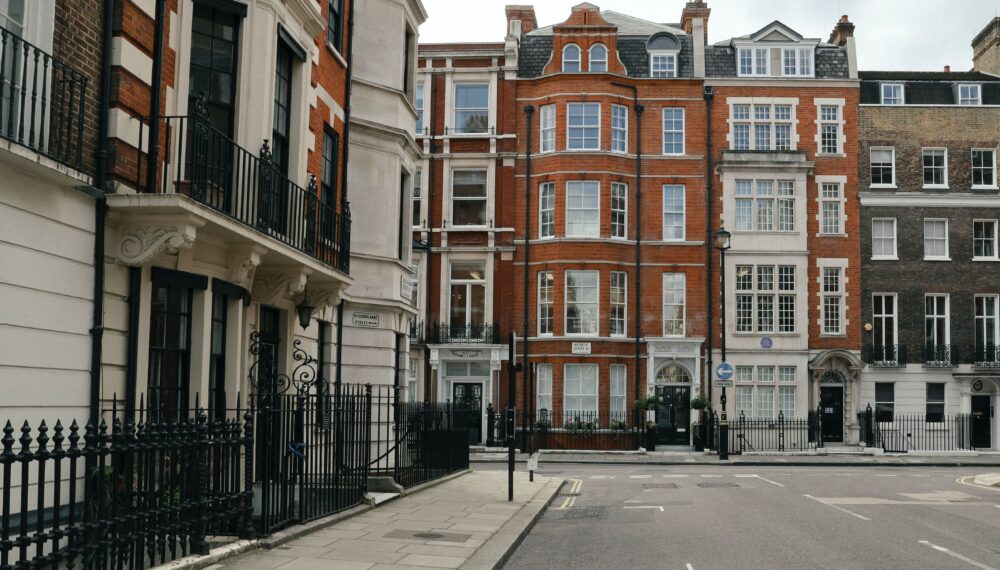 House price growth drops to single digits
This month has seen a lot of volatility in the financial system with the aftershock of the so-called 'mini-budget' coursing through our economy. The past 2 weeks in particular have seen the economy react inconsistently due to the surge of uncertainty and the housing and mortgage market have been very much in the thick of things.
For the first time since October last year, annual house price growth dipped to single digits – falling to 9.5%, as reported by Nationwide. Whilst stamp duty cuts mean 66% of UK homes are now exempt from stamp duty for first-time buyers and 33% for all buyers, the rising cost of living and the sharp increases in mortgage interest rates will have a significant impact on affordability for many homebuyers.
Despite the impact on affordability with rising mortgage interest rates, Rightmove has reported that 'buyer demand is up 20% on pre-pandemic levels' and the 'number of homes coming to the market has risen back to 2019 levels, giving buyers more choice'.
With some reports suggesting that mortgage rates may reach 7% and house prices predicted to drop by 10%-15%, the latest mini-budget announcement, combined with soaring inflation, has also driven behavioural changes in both buyers and sellers.
Mortgage rates increase dramatically
At Henry Dannell, we are yet to experience a drop in the market from a price perspective, with the number of down valuations still reporting at normal levels.
However, from a lending perspective, mortgage rates have begun to increase dramatically, with rates now being quoted at over 5% even for those with a 40% deposit. This really is a far cry from the period preceding Christmas of last year when those in a similar position were obtaining loans at under 1%.
We are also experiencing daily increases and withdrawals from lenders, with banks such as Natwest significantly increasing rates for the majority of their product range by c. 1.2% (on Sunday October 2nd).
Andrew Wishart at Capital Economics commented in The Times:
"Were bank rate to rise from 2.25pc to 6.1pc in June 2023, as is currently priced in, quoted mortgage rates might rise from 3.6pc last month, to about 6.6pc, a level last reached in 2008.
'Amid concerns about the impact of recent financial turmoil on the mortgage market', the chancellor summoned a meeting with executives from banks including Natwest, Barclays and Lloyds, to quiz them on interest rates and their plans moving forward, to understand "if a product is withdrawn for a temporary period…when they're going to come back to market".
Following the meeting, Reuters reported that "Kwarteng was asked by lenders to extend the government's mortgage guarantee scheme – which offers government underwriting for 5% deposit mortgages and is due to expire at the end of the year". It was suggested that "the Treasury had indicated it would look into it".
This would likely give the banks more confidence to keep their higher loan-to-value products on the market, as it would mean the banks had further backing from the government should the treasury introduce this.
What trends are we noticing in the market?
At Henry Dannell, we have seen a trend of clients looking to pay early repayment charges to secure new lending rates in light of concerns across the market.
For some clients, paying the early redemption charge equates to a lesser sum than the risk of fixing into a higher mortgage interest rate.
With mortgage rates forecasted to increase further, in the short term, should you wish to review your mortgage, please do get in touch, as we would be more than happy to assist in evaluating the options available to you, based on your current circumstances.
Click here to book a consultation to speak to an expert adviser today.
Related Articles
Please note: a mortgage is secured against your home or property. Your home or property may be repossessed if you do not keep up repayments on your mortgage or any other debt secured on it.