Ride the wave of opportunity as the property market starts to stabilise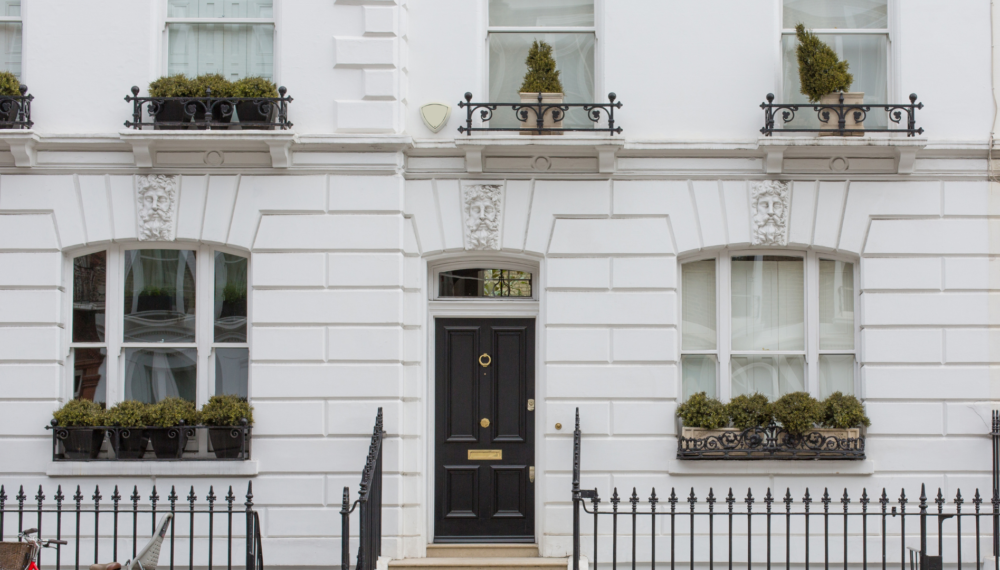 Encouraging signs abound, making now the perfect time to dive in
A flurry of encouraging signs around the economy, interest rates and house prices are strong signals of optimism for the property market – and opportunity for those ready to dive in.
Firstly, interest rates continue to hover around the 4% range – historically low levels. Despite previous expectations that the Bank of England would hike rates twice this year, there are encouraging signs that this month's increase of 25bps to 4.5% could be the last if inflation declines as expected. Food prices – a major driver of inflation – appear to have peaked, and energy costs, another driver, are also declining. This suggests that the extended period of interest rate rises may be at an end – in the US as well as the UK. If inflation does decline, then a gradual reduction in rates in the short-to-medium term here is also feasible.
Meanwhile, news that UK mortgage approvals hit a five-month high in March suggests that the property market is starting to recover from the chaos sparked by former prime minister Liz Truss's 'mini' budget. Data from Nationwide also found that house prices unexpectedly rose 0.5% from March to April, ending seven consecutive months of decline.
The IMF has upgraded its forecast for the UK, which it now expects to avoid a recession this year, and the Office for Budget Responsibility also now believes that the near-term economic downturn in the UK will be shorter and shallower than previously expected.
In short, the general economic picture is a lot healthier than it was even just months ago – and this rising optimism is filtering through to us in real-time. We saw a 16% increase in enquiries month-on-month in April, of which 51% were for residential purchases and 31% were for remortgages.
What does this mean for the market?
Despite a broadly rosier outlook, lending markets remain tight, and getting expert advice to successfully navigate waters which always have the potential to become choppier unexpectedly is more crucial than ever.
With lender multiples remaining strong, many in the region of 5-5.5 times income, and 100% mortgages making a comeback, there are a vast array of mortgage options on offer, including for first-time buyers currently facing record rents.
The race to remortgage is also on – according to the Office for National Statistics, more than 1.4 million households will renew their fixed-rate mortgages this year, with the majority (57%) of those coming up for renewal fixed at rates below 2%.
Overall, we are seeing a flight to quality, combined with some flexibility in the market, and this is where our expertise is able to shine. Hunting out the best deals for each client's individual circumstances – no matter how complex – continues to be at the core of our service offering.
Multiple pilot schemes we have established with a variety of lenders offer a dedicated service and access to an allotted underwriting team, enabling us to create bespoke offers in close consultation with our clients. Lenders are keen to collaborate with us as we continue to position ourselves as the premier London broker for handling complex cases. And this, in turn, continues to bring substantial benefits in terms of the breadth and depth of our offering.
Word on the street…
While traditional lenders remain active and looking to lend, smaller lenders, such as building societies, can offer tremendous variety, flexibility and value for money. As well as getting the right advice, preparation remains key. While the days of seven or eight buyers competing for every house are receding, many of the best properties are still selling for well over the asking price, and quickly, so getting an offer ready in advance offers significant 'first mover advantage'.
Trend data – what we're seeing
We have seen a spike in mortgage approvals with high street banks in cases where it was initially thought that a private bank would be the only option; this is based on high street underwriters taking a more holistic view following our presentation of the client's full financial circumstances.
Buoyant commercial markets…
We're seeing high demand for short-term funding, as well as development finance, for both residential and commercial lending. With rents continuing to rise with no significant falls in prospect, we're helping an increasing number of clients who are looking to buy commercial work premises to exit the loop of increased rates whenever they sign new leases.
…and changes in investor behaviour too
We're seeing increasing numbers of our clients who own rental properties in their personal names switching to limited company ownership, as they seek a safe haven and a yield in addition to tax benefits amid cross-sector volatility.
Wealthy offshore clients are both returning and looking to release equity tied up in property, which points to a perception of opportunity in the near future.
We're also seeing more overpayments than ever, as customers are choosing to make use of their savings to reduce their monthly payments.
As always, the Henry Dannell team is here to provide your clients with the expert advice and guidance that will enable them to make informed decisions. Get in touch with us to find out more about our offerings and how we can help your clients achieve their mortgage goals.
Related Articles
Please note: a mortgage is secured against your home or property. Your home or property may be repossessed if you do not keep up repayments on your mortgage or any other debt secured on it.