What does the latest interest rate rise mean for me?
NOVEMBER 2022 MARKET UPDATE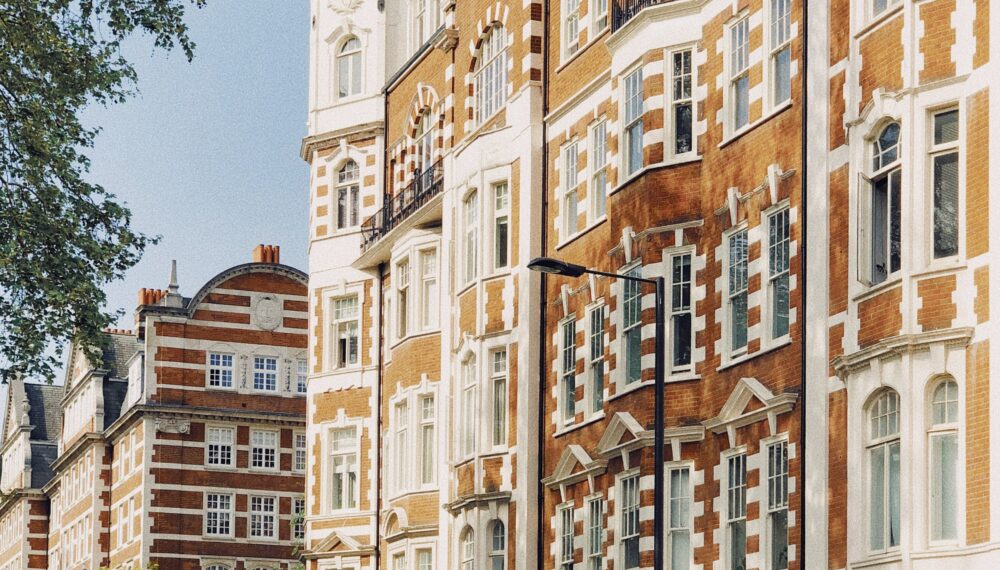 November 2022 | Property & Mortgage Market Update
Is the property market going to crash?
Since the 'catastrophic' mini-budget by ex-chancellor Kwasi Kwarteng, we have seen a noticeable drop in demand and significant increases in mortgage interest rates. The latest data from Zoopla shows that buyer demand has dropped by a third since the mini-budget announcements were made.
According to the Nationwide property index, in the last month alone, there has been a drop in house prices by 0.9% – the first fall since July 2021 and the largest fall since June 2020. The fall in June 2020 was due to the impact of COVID-19, with the later drop in 2021, being the end of the stamp duty holiday. The current market landscape is now having a significant impact which has caused the latest dip in UK house price growth.
In the current economy, it is expected that house prices will continue to fall – with current predictions anticipating a decline of 10% by Q2 2023 and a 'worst-case scenario collapse by up to 30%', as CNBC reports.
If I am remortgaging, how can a broker help me if my property is downvalued?
First and foremost, with the decline in house prices, should your property be valued less, at Henry Dannell, we would source a second valuer to try and better the initial valuation, lowering the loan to value. In this current market, this is very important as every basis point in a high-interest rate market will make a difference to your pocket. Using an adviser to review your mortgage could also save you £100s or even £1,000s.
What impact has the events of the last month had on the markets? Further interest rate increases?
JPMorgan reports that since August, the fast sale of assets has cost pension funds between £65 billion and £75billion. However, this cost could have been greater, were it not for the BoE (Bank of England) bailout. With significant financial volatility in the market, the BoE decided this bailout was a necessary measure to prevent them from needing to call an emergency meeting to further hike-up interest rates, only a week after the previous 0.5% increase. While many wanted an emergency meeting, they were concerned that this would create further volatility in the market and therefore, opted for a pension bailout.
What are interest rates expected to do?
On November 3rd, of the 9 monetary policy committee members, 7 voted for the 0.75% increase, one opted for a 0.25% increase and the other, for a 0.5% increase. The 0.75% increase was widely anticipated and didn't come as a surprise, given The Federal Reserve in the US also increased by 0.75%, just days before. Generally speaking, the UK has a history of increasing at a smaller margin than the US; however, as we have a level of inflation at c.2% lower than the US and interest bank rates of 1% lower than the US, this is a sign of further volatility to come.
Cost of living? What does the latest rise mean for me?
Given that the BoE had to bail out pension funds, this was a large cost to the treasury, which means the money needs to be re-cooped; typically, resulting in cuts and tax increases.
With a recession looming, EY reports that due to high energy prices, high inflation, rising interest rates and general economic weakness across the globe, this recession could last until summer 2023, though the Chancellor's goal is to make it 'as short and shallow as possible'.
Are interest rates going to drop? Should I still lock in a new rate now?
There are murmurs of interest rates dropping, with some lenders already taking action, though, the general market volatility remains high. We would advise that now is the time to secure a new rate as we can hold onto the offer for up to 6 months, depending on the lender; allowing us to hedge our bets against any further increases. Therefore, locking in a new rate now could save the risk of being stuck with a higher rate if they were to drop in the short term and increase again.
In October of last year, nobody would have assumed the exponential increase in energy prices, nor Russia starting War on Ukraine. Both of these were huge contributing factors to increased inflation and the knock-on effect on interest rates.
With these continual factors raising much uncertainty, locking into a new rate before further increases, is crucial. At Henry Dannell, we can support you by completing a full review of the market to provide you with the best rate.
Book your free consultation here.
Related Articles
Please note: a mortgage is secured against your home or property. Your home or property may be repossessed if you do not keep up repayments on your mortgage or any other debt secured on it.