Riding out the storm with confidence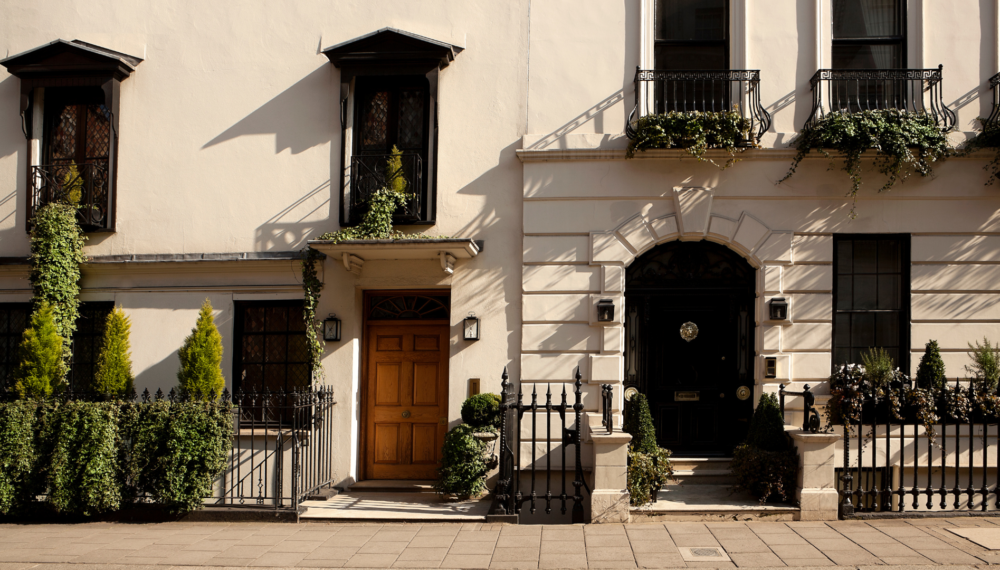 Expert guidance is more crucial than ever as mortgage rates continue to rise in the face of stubbornly high inflation
Housing market knowledge and know-how have come firmly into their own this month as worse-than-expected inflation data rocked the economy and made analysts jittery.
A small drop in the UK's headline inflation figure – lower than economists and the Bank of England had predicted – combined with food prices remaining close to record highs and core inflation rising to a 31-year high led to some analysts increasing their forecasts of how much UK interest rates will rise this year.
This played out in the market with many lenders raising rates throughout May – at one point, tracking website Moneyfacts found average rates had risen by 0.4 per cent in a fortnight. Many products were also pulled from sale to be repriced as borrowing costs rose. Increased business levels, meanwhile, mean some lenders are increasing rates from a processing perspective rather than simply market fluctuations as they are unable to cope with the current rate of enquiries.
In an environment such as this, clients require trusted advice and guidance more than ever. Our extended experience of riding out the storms of the UK economy – particularly in recent years – means we can offer this with confidence.
And our clients know they can rely on us – we've seen an eight per cent increase in enquiries from April to May, as well as a 58 per cent increase in buy-to-let enquiries, a 38 per cent increase in first-time borrower requests, and a 33 per cent increase in lifetime mortgage enquiries.
A return to expectations
While this has not been a straightforward month for the housing market, the overall trajectory still remains positive and broadly in line with what we set out last month.
In the coming weeks, we expect headline inflation to continue to drop and hope to also see a fall in core inflation. If headline inflation, in particular, performs as we expect, then our anticipation is that the Monetary Policy Committee's meeting later this month will see another base rate interest hike, with potentially a further hike in August. That would hopefully represent a peak. In that scenario, we expect rates to first hold steady and then start to drop from Q2 of next year.
What does that mean for mortgages?
Our top advice to our clients in recent weeks has been to hedge their bets and lock in a rate now. Doing that means they are insulated if rates continue to rise in the short term, and we can also keep a close eye on the market and change it at any point during the full offer period if rates do start dropping.
We have also noted that some lenders have used pulling deals from the market as an opportunity to make other policy changes, including increasing income multiples. Now, the majority of the most popular lenders are able to offer 5.5 times income, based on a strong financial profile. We have also seen interest-only policies become more lenient, with more lenders offering pure interest only, or interest only past 75 per cent loan-to-value deals. These are proving popular in the current market as a method to bring down monthly payments in the short term while rates are high.
Word on the street…
With one eye on making the best move now but another firmly focused on the future, significantly more of our clients are selecting two-year tracker rates in the hope that they will be able to take advantage of any rate drops that materialise next year. With margins on trackers as low as 0.14% over base this offers an opportunity to take advantage of the market.
Meanwhile, experts across the industry are reporting a growing trend for mortgage terms substantially longer than the standard 25 years, as clients look into options to make borrowing what they need more affordable.
Trend data – what we're seeing
Take advantage of the staycation boom
With summer looming, many investors are seeking holiday lets over standard buy-to-let properties. This is fuelled by the post-Covid staycation demand remaining strong, and more tax benefits being available.
Switch it up
More commercial clients are looking to switch their personal buy-to-let properties to a special purpose vehicle (SPV), mainly due to the enhanced tax benefits of having a property in a company name compared to a personal one.
As always, the Henry Dannell team is here to provide expert advice and guidance which will enable you to make informed decisions. Get in touch with us to find out more about our offering and how we can help you achieve your mortgage goals.
Related Articles
Please note: a mortgage is secured against your home or property. Your home or property may be repossessed if you do not keep up repayments on your mortgage or any other debt secured on it.